The next major industry will be aging care. It will usher in an explosion of products and services that meet needs of elders and their carers.  Major centers of research at Berkeley, MIT, Brown, Stanford, Columbia, Boston University and Harvard are exploring non-invasive interventions that soon will confirm what the public suspects: that ancient ways can supplement pharmaceuticals.  But how will these products be communicated and more importantly adopted by aging communities ever more distrustful or unfamiliar with technology?
By 2020, the global population of people over 60 years of age will reach 1 billion; by 2050, it is expected to reach 2 billion. Combined with a general decline in birth rates, we head to a situation where the world's old will outnumber the young. Consumers over 60 will have trillions of dollars in spending power. But how will we care for them?  Carers will be scarce. It will be up to you. Can you handle it?
An augmented intelligence approach  -

Kin-Keepers (.com and .ai)

- to affordable senior care
At Kin-Keepers.com we focus on usage and adoption through tools that strengthen the extended family and spark awareness of techniques for seniors. We make it possible for caring friends and relatives to enjoy care.  To make that happen we focus on just two things: Mechanizing Physical Care and Managing Emotional Support.
We bring AI / Machine Learning close to elders in the form of virtual AI PETs that learn to anticipate physical and emotional needs. We then use this knowledge to drive IoT devices that reduce the labor intensive quality of senior care. All this comes in the manner of free blue prints that make physical support affordable. Our AI PETs also deal with emotions and the worries that may accompany cognitive decline. We round things out with solutions for Long Term Care that involves Family and Friends Retiring only on Social Security together - in affordable Co Housing Cooperatives.
All our work is delivered through a free Virtual AI PET.  The companion mascot serves as an interface that initially helps elders with memory and with home device activation. In time AI PETs come to know their masters well, but respect privacy by storing all information on their local home laptop. The AI PET first listens then anticipates, then guides.
If you are committed to a parent or loved one, Kin-Keepers can help.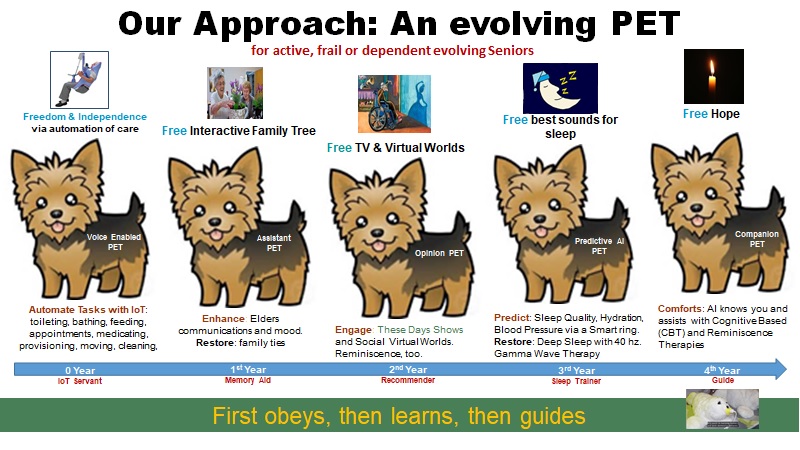 A peek at our progress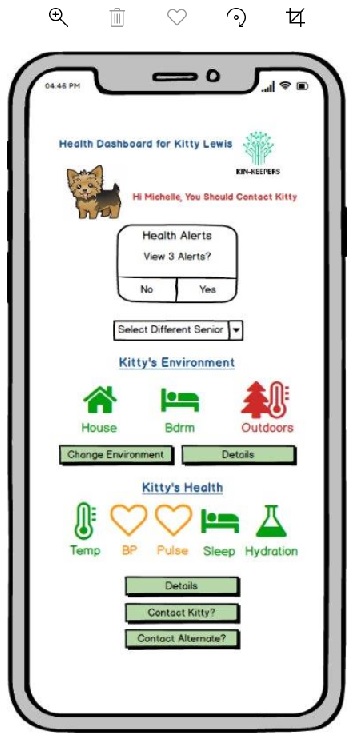 A Common Situational View
Share a common understanding among Seniors, Carers and Families so that attention is focused on the right needs, at the right time.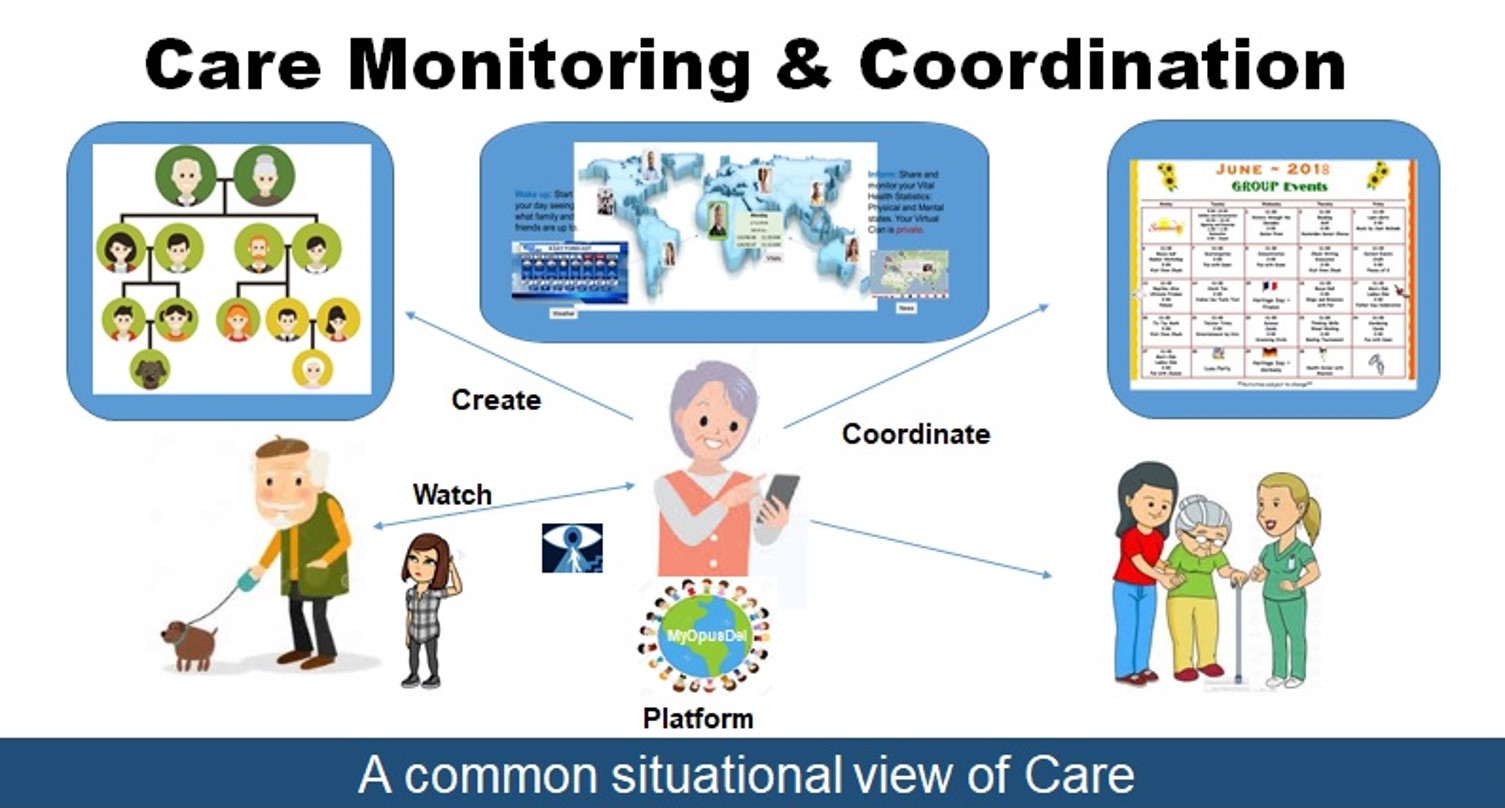 ... and one Ring to Monitor all
With a ring around her finger, you can monitor Mom's hydration level, sleep quality and blood pressure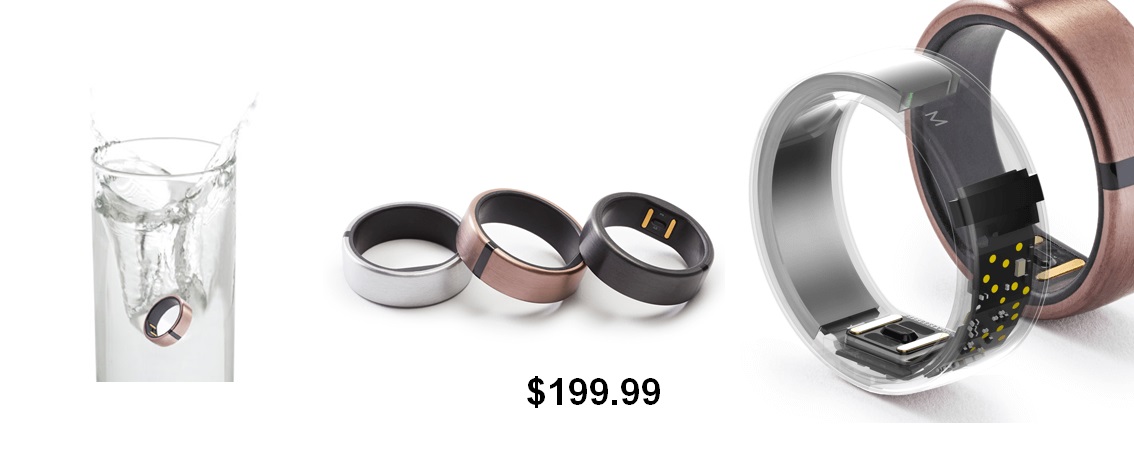 Next Steps...
Learn how it all hangs together by watching our 3 minute video.